How to Edit or Delete Your Reviews on Google
Here are simple step-by-step instructions on how to change your contributions or reviews you have made in the Google Community. You are able to edit the star ratings, edit or change the wording of your review, add photos to the review or delete the review entirely.
Login to the Google Account where you entered the review.

See Image

.
Click the 9 dot Google menu (top right next to your profile photo)
Click on Maps
Click the 3 line Google menu (top left corner)
Then a menu will slide in from the left.

See Image

.
Click "Your contributions" and your Local Guide info will show up with points you have earned and a menu showing "Contribute, Reviews, Photos, Edits".

See Image

Click on Reviews and Scroll down to the Review you want to Edit or Delete.
Click the 3 dot Google menu to the right of the Review, a pop-out menu appears with "Edit review, Delete Review, Add a photo".

Click Edit review (#8), then the Review pops up where you can now change the Star Ratings, Wording or Add a Photo and click Post to finish. Use the Camera+ icon to Add a Photo or use the Add a Photo option in the drop down menu (#8) .

To Delete the review, select the Delete Review (#8).
PLEASE NOTE: All Google Icons or Logos used above are the property/trademark of Google LLC, 160 Amphitheatre Parkway, Mountain View, Ca 94043. Source: Google Support How to Edit or Delete Reviews on Google"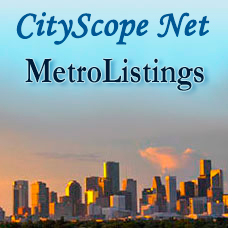 Get Your Business Listed Online
CityScope Net provides a Location Listing Service called MetroListings. It includes over 70+ search engines, social media sites and directories that helps you leverage your business in location-based technologies for brand awareness and to drive foot traffic in your local stores.
There are many benefits by having a Digital Knowledge Management system like MetroListings. The MetroListings includes Listings Sync, Review Monitoring, First Party Reviews shown on your website, Respond to Reviews from the Dashboard, Analytics, Social Posting, Duplicate suppression for incorrect location addresses and information. You can create a Google Business Profile, correctly list your Apple, Google, Bing and Mapquest Map locations, post to Social media accounts like Facebook, Instagram, and Twitter...