Custom Web Design & Internet Marketing Pros for Small Business
Responsive Web Design, Reliable Hosting, Social Media Consultation & Management, Advertising, and Computer IT Support (35+ yrs experience).
CityScope Net creates mobile ready and responsive websites that are fast, clean, user friendly, web standard (W3C) and are search engine optimized (SEO). We use various software and tools to analyze your website which gives us insight to how you are doing and what changes we should make to improve your ranking in search results (SERPs).
We have a great plan for Start-Up Businesses to get you out on the Internet where people can find you! We can take care of you from choosing a domain name, hosting your website, adding you to over 70 plus directories, search engines and help you communicate to your prospects and clients through social media, email newsletters and more....
Call or contact us for more details.
What Is Responsive Web Design?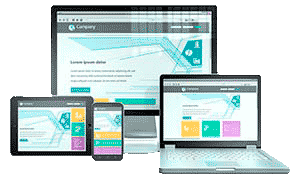 Responsive Web Design (RWD) is a web design layout that provides an optimal viewing experience of the website's content and images for easy reading and navigation. The layout structure of the site remains the same on any device without having to resize the screen. The RWD site can be viewed on a wide range of devices such as; mobile smart phones, tablets, desktop computer monitors and internet connected televisions.
There is no need to have two websites, one for desktop and one for mobile.
Responsive web designed sites are preferred by Search Engines like Google and Bing.
A Happy Customer....
CityScope Net has managed our home page for several years. It is very comprehensive and provides a large amount of information to those looking for a property management company here in Houston. Ingrid Fuller is always responsive to our needs. She will often make suggestions to enhance our home page and help us keep it current.

Sandy Parker,
Office Manager,
AIM Realty Inc.
CityScope Net can create a custom and responsive website for you at a reasonable price compared to many web developers. We use tools to make the process faster, more efficient and save you money. We can help market and drive traffic to your website, building brand awareness, social marketing, social posting, review monitoring and management. We provide email security with each hosting account too!
Excellent Customer Support
We strive to give you the best Internet and Computer support experience. We want lasting relationships! That's why most of our clients are long-time customers spanning from several years to over 35 years. We have a QUICK RESPONSE to your needs during business hours (Mon-Fri 9a-6p) by phone 713-477-6161 or email.
Just a few of our clients web sites:
CityScope Net provides a Local Listing Service based on the Yext Knowledge Engine™ called MetroListings.
See how your business is listed and ask us for more details on how your business can be listed in over 70+ Search engines, social media sites and directories. We'll even SYNC your data, do review monitoring and management, social posting and duplicate suppression for incorrect company information and analyze your data through our dashboard.
Find out more today, call 713-477-6161.