Custom Website Design & Development
Let CityScope Net create a mobile friendly and responsive website for you. We specialize in custom responsive web designs.
At CityScope Net, we specialize in crafting beautiful websites that are optimized for efficiency and enhanced user experience. We code with the latest HTML5 & CSS3 web standards to ensure your website looks sharp while delivering a fast, clean and easy-to-use website. And our team doesn't simply stop there - you can also access a suite of dynamic features like customized menus, sliding panels, slideshows and videos to make sure every aspect accurately reflects your company's mission & values!
Additionally, we can also setup blogs or news articles, SMS, custom forms, Paypal and integrate your payment processor. We have the experience to design and develop secure login systems with custom programming tailored to best suit your needs. With CityScope Net leading the way, you can be sure you're getting a website that looks great and works even better. Plus, since web hosting is provided on our servers located right in the Houston area, you can be sure your site is always running faster than far away servers. Our company owned servers are located at 1301 Fannin, Houston, Texas.
So contact us today and see why CityScope Net is one of the leading web design and hosting companies around!
Responsive Web Design (RWD) *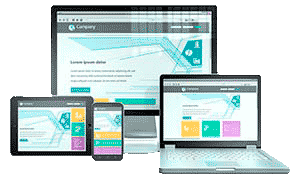 Let us show you the responsive web design experience today! With responsive web design, your website will be mobile friendly and look great on any device. Our responsive web design layouts are optimized for optimal viewing experience of the website's content and images, so your visitors can easily read and navigate through your site. And our responsive web design layouts keep the same structure on any device, so you don't have to worry about resizing the screen.
* Responsive web designed sites are preferred by Search Engines like Google, Bing and Yahoo.
See our specials!
CityScope Net is one of the top web design companies in the Houston, Texas area since 1995.
Here are some of our new or recently updated Responsive Web Designed Sites:
Call us for an appointment, more information or a quote at 713-477-6161.