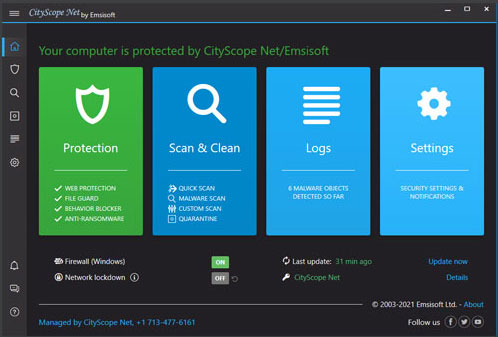 Emsisoft Anti-Malware, Anti-Virus, Anti-Ransomware Software
1 PC with 3 Year License
Suggested Retail: $71.98 - Savings of $18.03!
Order Today - We'll send you a link and help you install it.
Special Price is $53.95
Click for Details about Emsisoft and to Order!
Emsisoft pricing is going up in December 2022.
Get your 3 year license by November 30th, 2022 at the above price.
Retail will be $101.98 and our Special price will be going up to $78.00.
Web Site Design, Hosting
& Marketing - 1 Year Special
Custom Website Designed - Search Engine Optimized
(Value $720 - 6 hours)
Web Hosting Includes Barracuda Email Security
(Value $324 - 1 year)
Your Choice (Pick 1):
Web Marketing/SEO for 1 Year/1 Hour Per Month
(Value $1728)
OR
MetroListings Starter (Listings) for 1 year
and 1/2 hour Per Month of Web Marketing/SEO
(Value $1714)
Special $2,499.00
(Lock in savings from price increases plus 10% off by paying a year in advance!)
Sign Up Today
Pay with Paypal or Credit Card


Expires 11/30/22