Specials
Expires 9/30/23
Emsisoft Anti-Malware, Anti-Virus, Anti-Ransomware Software
1 PC with 3 Year License - Special Price is
$ 75.00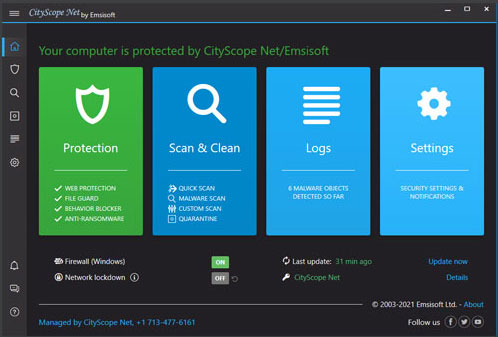 Click for Details!
Suggested Retail: $95.98 - Savings of $20.98 !
Order Today - We'll send you a link and help you install it.

Special Price is $ 75.00*
* Texas Sales Tax of 8.25% not included, will be added at time of purchase.
*** NOTE ***
On the Purchase details page, leave the Quantity 1 after
choosing the QTY of computers in the drop down below.