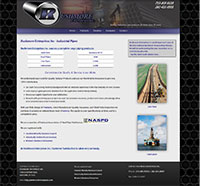 Technology moves quickly, people are searching with their desktops, cell phones and tablets, moving from one device to another several times a day. Your web site should keep up-to-date and responsive to all devices so it is easily read by anyone. We keep you up-to-date with the latest web standards to keep your edge in the marketplace and friendly with search engines.
Your message to the world is important, don't hinder it by having an old web site with old html coding.
We take time to personalize each customers web experience and give your company attention to details.
We want you to do well with your new web site, RESULTS matter and we know it!
Excellent Customer Support
We strive to give you the best Internet support experience. We want lasting relationships! That's why most of our clients are long-time customers spanning from several years to over 30 years. We have a QUICK RESPONSE to your needs during business hours by phone or email.